ABOUT AJINO HYOSHIRO
The origin of the company name Ajino Hyoshiro is inherited from the name of Kappo Ryotei Hyoshiro, which was run by the current president's great grandfather – namely Nomiyama Heishiro.
We have inherited the heartless pleasure of satisfying our customers with the tastes that please our customers. Since its founding in 1988, with the slogan of easy, convenient, and delicious while maintaining focus on taste, we have repeatedly studied to meet the rapidly changing tastes of customers and other products that are favored by everyone.
Company Profile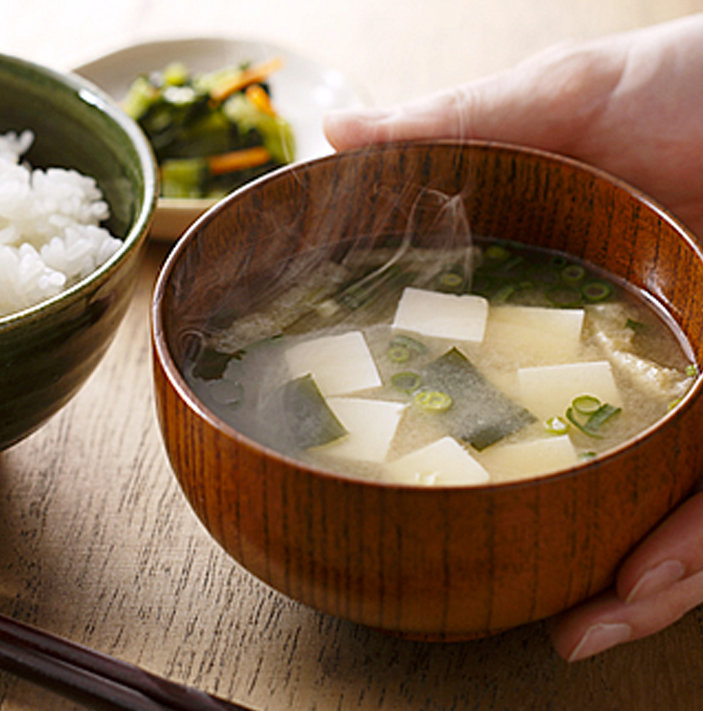 Company Name
Ajino Hyoshiro Co., Ltd.
USA Headquarters
21171 S. Western Ave Suite 2640 Torrance, CA 90501
JAPAN Headquarters
〒3-81-3, Miyugaoka-Kita , Chikushino-shi, Fukuoka, 818-0035
Company Formation
May 28, 1993 | Founded in 1988
History
1988
Udon, Kashiya-gun, Fukuoka Prefecture launched Udon, Soba, Shinro Shiro Dashi and Ero Umo Tego Mentsuyu as Ajino Heishiro.
1991
Renewed the package of Shinro Shirodashi.
1993
Changed organization to Ajino Hyoshiro Limited Company.
1995
Headquarters relocated from Umi-cho, Kasuya-gun to Miikagaoka-Minami and Chikushino-shi.
1996
Yuzuno Drop released.
1998
Acquired company-owned land in Mikkagaoka north of Chikushino City
1999
Head office building completed and relocated to Biyugaoka Kita
2002
Acquisition of the planned location of "Meal Restaurant Hyoshiro" next to Chikushi Shrine
2003
Acquisition of planned site for additional building near head office
2006
Launched "Reduced Salt Chin Ishirou Dashi"
2007
Completion of a new office building adjacent to the head quarters opening of a directly managed store Ajino Hyoshiro Chikushino Main Store adjacent to the company building assigned open standard & poor's rating of Tenanobe Noodles, Tenobe Fine Udon, Tenobe Kanzashi Udon released.
2008
Received the Nikkei New Office Award Kyushu Bureau of Economy, Trade and Industry Prize for Hyoshiro Rice, Hiroshiro's White Sesame Seeds and Hyoshiro's Vinegar 180ml released.
2009
Thank you for the blessings of nature and Hyoshiro no Wakame launched Fukuoka Prefecture Beautiful Town Building Architecture Award Excellence Award.
2010
Hyoshiro's Black Vegetables launched using Hiroshiro's Black Sesame and Hyoshiro's Rice.
2011
Launched Hyoshiro's Combined Vinegar 300ml, Hyoshiro's Vinegar 300ml and Hiroshi Hundred Main Line using commemorative Hyoshiro rice as a Management Innovation Plan Excellent Company.
2012
Launched Kaoru Mai Katsuo Kareshibashi and Hyoshiro Mochi opened directly managed store Ajino Hyoshiro Hakata Riverain.
2013
I Ne Vinegar Citron Drinking vinegar born of HeiShiro, Vinegar Ginger Drink I'm of HeiShiro of vinegar born, I ne Vinegar Amaou that drinking vinegar born of HeiShiro, vinegar drinking by ne vinegar born of HeiShiro Ome, A freshly squeezed drop of gold Hyoshiro's Vinegar 900ml, Hyoshiro's combined vinegar 900ml, Moe Yellow of the sky and Dark green of the sky. Launched Dark Green Tea Chin-chin Shirodashi . Opened Singapore branch.
2014
Changed the name of Natural Raw material Shiroi Shiro Dashi to Hyoshiro's Chin Dashi, Heavenly Blue, Yuzu Pepper, Hyoshiro's Bubble Water, Hyoshiro's Pure Water, HeiShiro of Running Water, Low-Salt Yellow Umoo Sorry Te Soup, HeiShiro Glutinous Rice, sell Junmai Ginjo HeiShiro. Simple delicious show further's Agodashi Recipe published.
2015
Jin Iri Shiro Dashi, Ero-Umo Tego Mentsuyu, Hand-rolled White Line and Jinmai Ginjo Hyo Shiro won the iTQi Excellent Taste Award. Hyoshiro Yone Vinegar born Vinegar Carrot Apple. Junmai Ginjo Hyoshiro Akiari launches. Directly managed store Ajino Hyoshiro Hakata Riverain Store Closes. Directly operated store Ajino Hyoshiro Hakata Daimaru Store.
2016
Traditional Natural Brewing Rice Miso, Kaoru Kaoru, Vegetable Flavor, Chicken Shiro Sashi small pack, Dark Green Tea bag in the sky, Roasted Tea in the sky and Roast in the sky. Opened directly managed stores Tea Tea Bag, Dashido Hyoshiro Hakata Store and Ajino Hyoshiro Singapore ISETAN Scotts Store opened reorganized all product packages to Ajino Hyoshiro Co., Ltd. Ero Umo Tego Mentsuyu, Totekin No Shirasen and Junmai Ginjo Hyoshiro received the 2016 iTQi Excellent Taste Award.
2017
Launched Mushroom Mushrooms with Tamago Mushrooms, Tori withered, Hanagasa Donko and Walnut Oil.