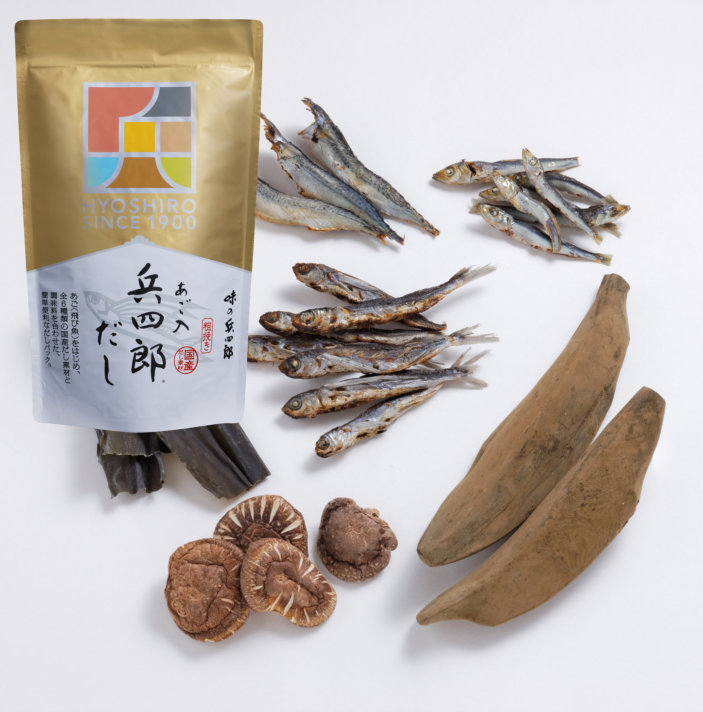 HYOSHIRO DASHI
All made in Japan, all coarsely ground. HYOSHIRO DASHI places importance on its ingredients. We only use ingredients that have been stringently selected.
VEGETABLE DASHI
A bold vegetable dashi with noticeable umami from roasted onions, it is suitable for various Western cuisine.
Four types of domestically grown vegetables have been blended to a unique balance and further seasoned with salt and pepper.
About Dashi
"Dashi" is a culinary culture carefully passed down by Japanese people. Dashi means to use nature's life to the last drop in its fullest form. Good products are stringently selected to extract the dashi with care. True deliciousness is born only from providing time and labor.
For those who feel that they want to make delicious food for their families or want to enjoy authentic cuisine despite being busy and short of time, we have responded by providing products that make cooking much simpler. The dream of Ajino-Hyoshiro is to have both the cook and those enjoying the food to have smiles on their faces. We achieve the ease of preparing everyday meals that much more with just one packet. Our product is loved and used by many households for its all-purpose dashi qualities that help create truly authentic dishes.
ABOUT US
HYOSHIRO Inc. is a group-company of Ajino Hyoshiro Co. which sells basic seasonings in addition to dashi with the hopes of delivering delicious smiles to the tables of Japan. We came to create HYOSHIRO Inc. as we wanted to deliver safe, reliable, and tasty products not only to Japanese customers, but also to those around the world. We ask for your patronage so that we might succeed in providing you with satisfactory products for many years to come.
Learn More
Hyoshiro US Blog
Hello USA, Welcome to our new website. We are pleased to introduce our line of dashi Soup base, created and inspired from Japan. Dashi is Japanese soup stock that is the backbone of many Japanese

2020.05.13
View More Blogs